DON'T WAIT...Get the $97 VIP pass! Includes one guest and gets you thousands of dollars in gifts!
This August 31st ...
Supercharge Your Health and Wealth
With Lauren Powers and Loral Langemeier!
What: Join us for conversation circles about Health and Wealth with Loral Langemeier and Lauren Powers!
Where: Event Center in Central Park
18041 Golden West Street
Huntington Beach, CA 92648
When: August 31, 2019
What Time: 9:00 AM – 5:00 PM PST

We value your privacy and would never spam you
Why You Need To Join Loral and Lauren
All you have in life is your health and your wealth. If one of these is out of balance, the other will be too and you will be unable to reach the goals and success you desire.
The average person is lacking or needing improvement in their daily lives when it comes to both their health and wealth.
That's why money expert Loral Langemeier and fitness expert Lauren Powers have created this unique and life changing one day event.
Learn How to Take Charge of Your Wealth!
5 Time Best Selling Author and Finance Expert Loral Langemeier will show you how to start leading a better conversation about money by teaching you;
How to make more cash by starting a business, OR
how to get higher returns and consistently out perform Wall Street,
how to pay less in taxes with entity strategies,
how to proactively lead your wealth building by establishing your team,
and more!
Learn How to Take Charge of Your Health!
Fitness Expert and Film Star Lauren Powers will show you how to living a better life and enjoying better health by teaching you;
How to take your personal struggle and turn into positive gain,
how you can hone your methods and daily routines,
how to tune out the critics while focusing on your goals, and
the surefire mindset techniques to achieving your health goals
Event Speakers and Sponsors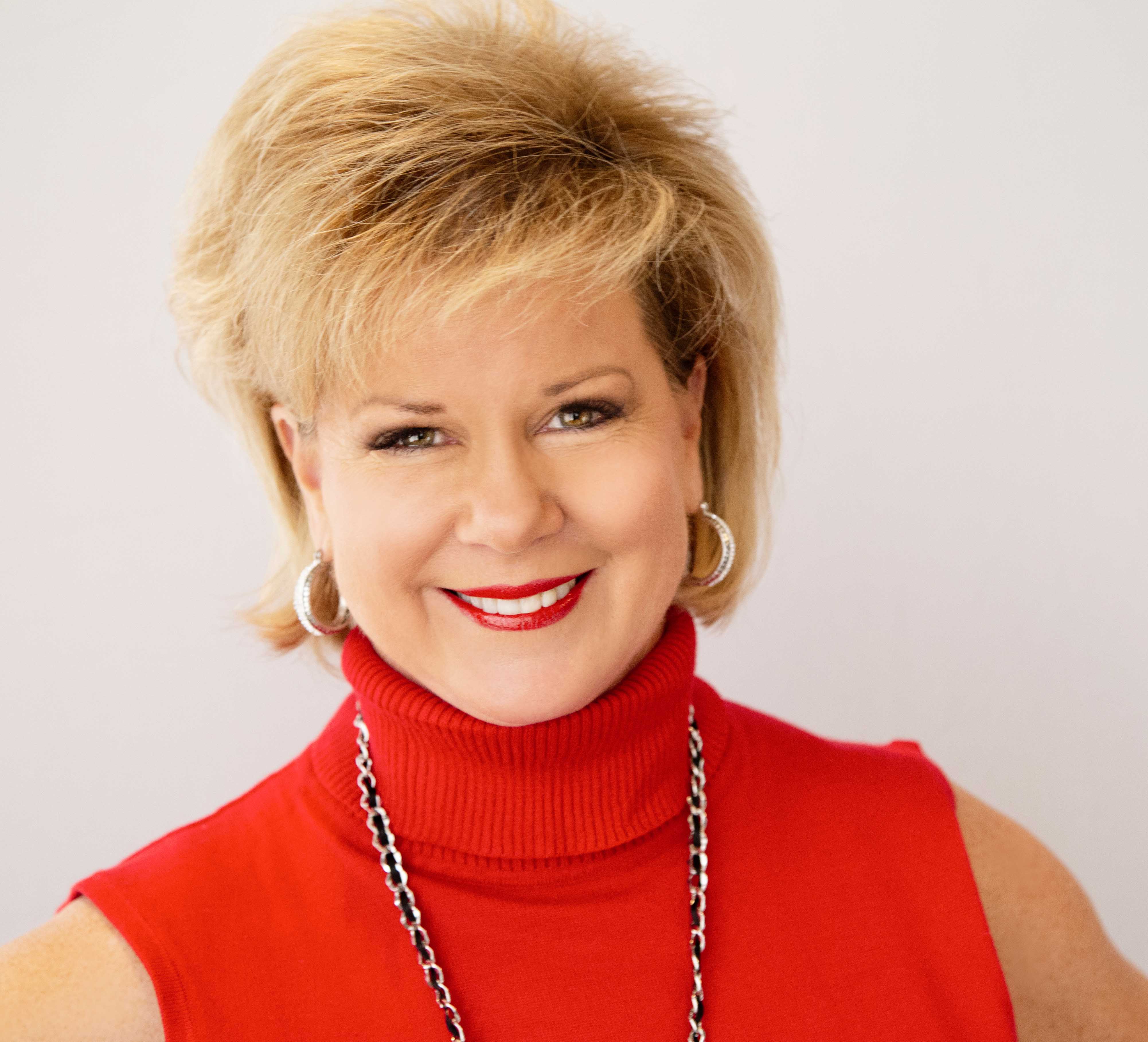 Robin Richter
President, Wearable Imaging, Inc.
Robin Richter is a long-time entrepreneur, avid golfer, and President of Wearable Imaging, a promotional product distributor based in Orange County, California. For 27 years, Robin has used her golf and marketing expertise to help her clients stand out, by providing them with cutting-edge, out-of-the-box promotional products. In 2016, Robin was named Supplier of the Year by WBEC-West, where she served as the forum chair for three years. Her new book, The Golf Course Millionaire: How to Turn Relationships into Big Business through Golf, became an Amazon #1 Best-Seller in the first 30 days, and provides valuable insight on how the game of golf can grow any business.
Rachel Monet
Relationship and Intimacy Coach
Over the past nine years I've helped hundreds of women, men, AND couples turn things around and have the relationships they dreamed about but didn't know how to achieve on their own.
Looking for a new love or want to rekindle the magic in your existing relationship? I can help you!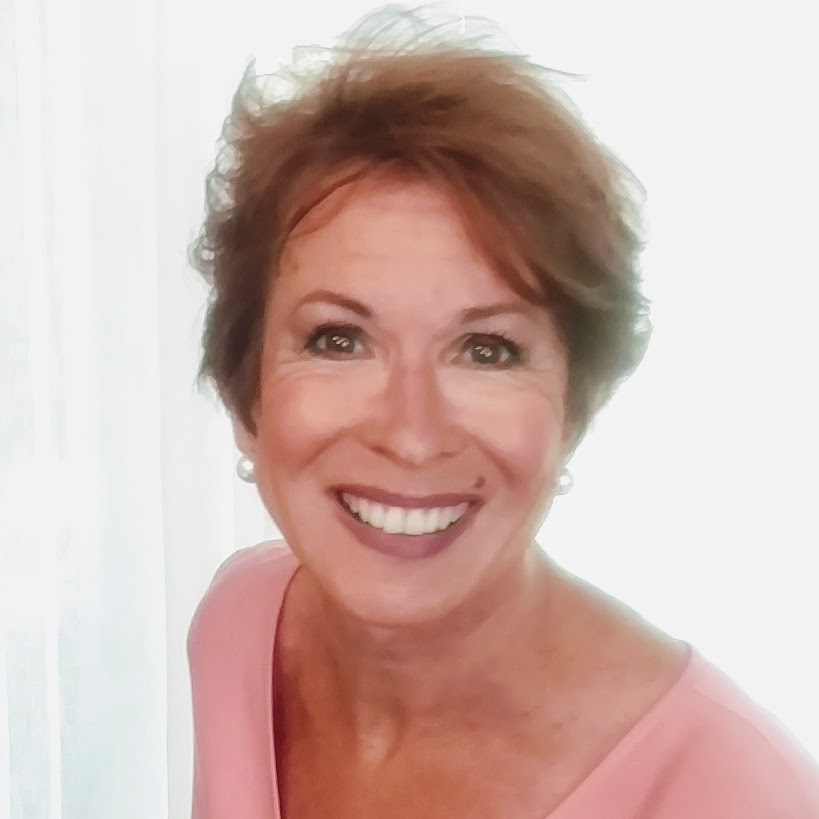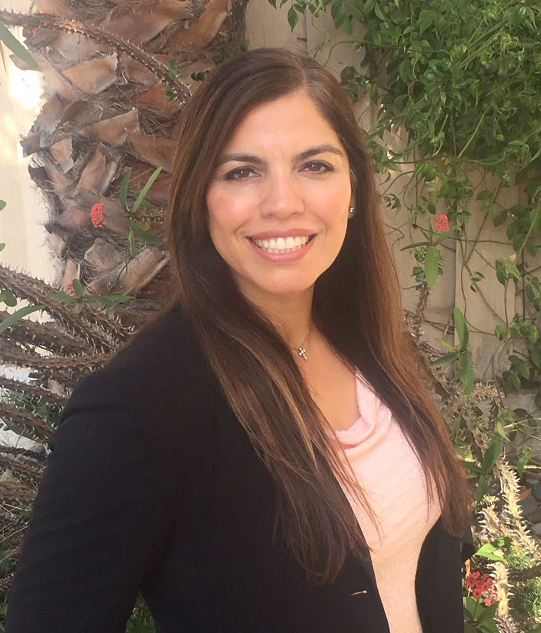 Marcela Owen
Health and Prosperity Coach
Her coaching practice embraces two areas of focus: One-on-one Private Coaching and Corporate Wellness. Her passion is to support individuals who want to increase energy, live a healthier lifestyle and achieve any specific goal. She provides guidance, encouragement and accountability so her clients become the best version of themselves.
Ann Bennett
Founder, Renegade Branding
Ann Bennett is the founder of Renegade Branding and has spoken across the county and around the world. She is a Best Selling Author, Coach and Brand Profit Builder. Ann has shared the stage with Thought Leaders like Les Brown, Sandra Yancey CEO of eWomen Network and Adam Markel, former CEO of Peak Potentials Personal Development Programs. Ann uses her marketing and branding genius to help women entrepreneurs (and a few good men) build their STAND OUT personal brands and boost their profits.
Ann works with purpose driven entrepreneurs who do transformational work so they can liberate and ignite their unique genius, authentic voice and build a profitable brand platform.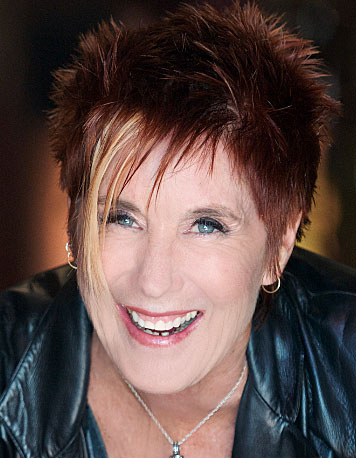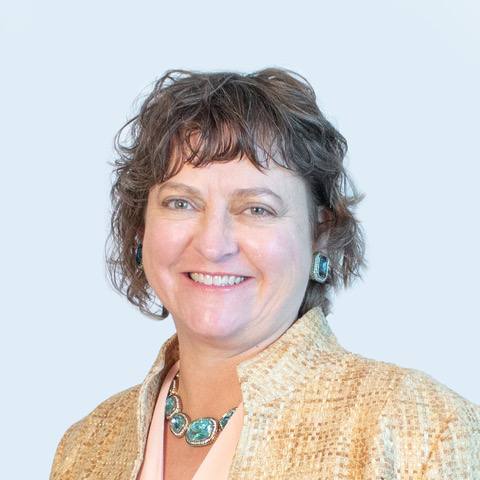 Olympia Hostler
The Queen of Wealth Women Choose Wealth After
With over 35 years of prosperity leadership in corporate, government and entrepreneur sector experience, Olympia Hostler loves her work empowering women leaders to eradicate self-sabotaging money blocks so that they work less, make more, and live free™. Also known as The Queen Of Wealth, she has a vast breadth and depth of experience as a highly sought-after business consultant specializing in quickly making businesses profitable and pleasurable.
Olympia began her six-figure career in the 1980s, becoming a corporate executive at the age of 33, where she quickly earned the nickname "The Golden Goose." She was responsible for negotiating contracts and managing the budgets and schedules of a $3.7 Billion military satellite communication program, the second largest military program ever. Seeking more challenge, she also got her real estate Broker license, and in her second year became a Million Dollar top producer.
Andrea Heath Swensen
CEO/Founder of HelloBeautifulLadies.com
Andrea has over 25 yrs. experience is Sales, Training, Mentoring & Business Consulting. Her success strategies & duplicatable systems have helped women worldwide create sustainable wealth and achieve an MBA – Millionaire Bank Account. Her team helps businesses create processes & systems to find, attract, enroll & retain ideal clients, & close more deals even faster. She has trained sales teams as large as 5,000 for Fortune 500 & 100 Companies. The Millionaire Sales Mastery System is the ONLY sales training you will ever need.
Andrea is highly sought-after international & motivational speaker on leadership, success, sales and business growth. She has been nicknamed "The Closer" by leaders in the business world. Her mission is to help business owners achieve even greater success, and ultimate sustainable wealth.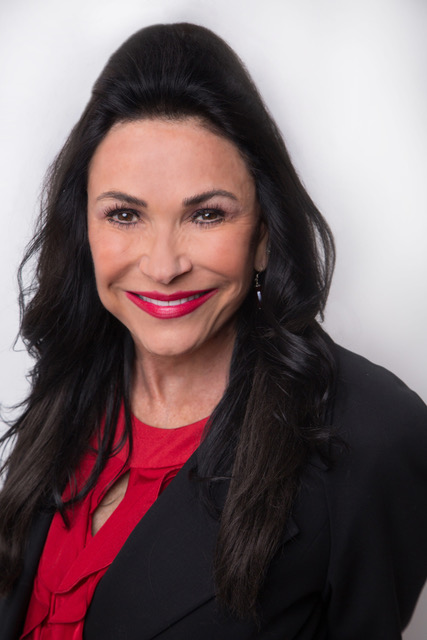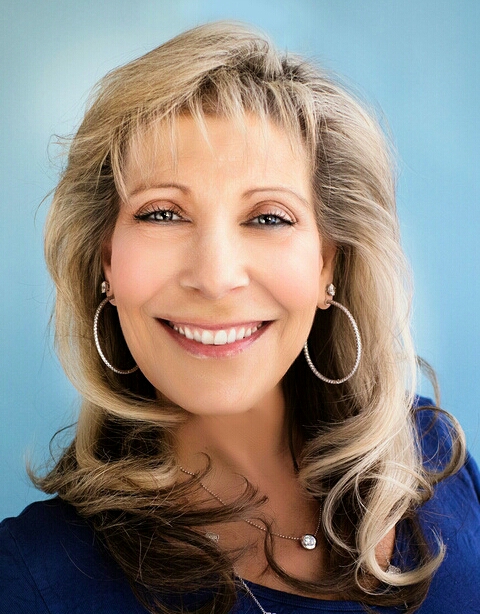 Diana Sabatino
Executive Managing Director of E Women
After a 14-year corporate career as a VP of Training and Sales Development, with a Fortune 100 company Diana left in 1997 to open 3D International Consulting.  After 3 years as an international consultant in Ireland and 4 years creating Sales, Leadership & Performance management curriculum throughout North America; Diana decided to use her business savvy in the entrepreneurial arena.
In 2005 she established Diana & Company Jewelry, a private jewelry showroom. Her non-Traditional approach caters to a clientele wanting a personal & confidential buying experience. In addition to her core business, Diana took on the role of Managing Director for eWomenNetwork, a National Organization serving & supporting women business owners & entrepreneurs. In 2019, She launched a training and sales development company focused on serving corporations, small businesses and entrepreneurs to elevate their impact in sales & leadership.
Jayne Summers

Jayne is happily married to an amazing and supportive man. She came to the US from England in 2003. Shortly after her 1 and only son was born. For 14 years she was lucky enough to be a stay home mom but that all changed 18 months ago when she had the opportunity to partner with her great friend Beth. Together they have an amazing time sharing the ketone conversation and educating clients how to find a "better"  version of themselves.
Pruvit has developed the world's first and only pure therapeutic ketone supplement. If you are looking for better sleep, better mood, increased focus, more energy fat loss this is for you.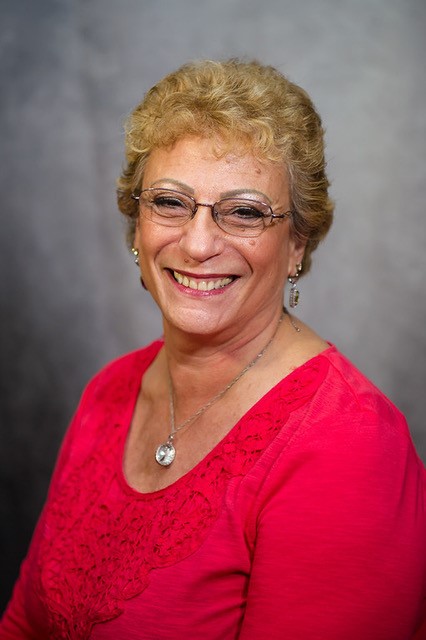 Sue Mandell
Addictive Behavior Specialist
Sue Mandell is an Addictive Behavior Specialist, an award-winning speaker and a #1 bestselling author. She has spoken at the Department of Justice in Washington, DC, the Federal Law Enforcement Training Center (FLETC), and numerous National and State Associations with audiences of up to 5,000 people. She has been recognized as 'Woman of the Year' by a National Non-Profit Organization, been interviewed by all the major network news stations; ABC, CBS and NBC, along with multiple cable networks.
After putting her own addictive behaviors on the shelf, she has been working in the field of recovery; both one-on-one and with groups, for over 30 years. She has helped countless people overcome compulsive, progressive and obsessive behaviors. Sue has her Master's in Business, a Master Practitioner of NLP (Nuero-Linguistic Programming), a Master Life and Executive Coach and a Master Hypnotherapist.
Leslie Cole
Majestic Feminine CEO
After a successful 25 years in corporate financial services, Leslie Cole, CEO of Majestic Feminine, rediscovered her dormant sensuality in a pole dancing class! That simple twirl around a pole reignited her powerful feminine essence and sent Leslie on a ten-year deep dive into femininity to discover her true passion and purpose. After studying with the top mentors and coaches in the feminine world, Leslie created a methodology based upon her own transformational journey and she now advises and coaches other women who desire to live in the playfulness, purpose and pleasure of their own sensual feminine. Her programs reconnect women with themselves for more confidence, authenticity, pure joy and powerful radiance.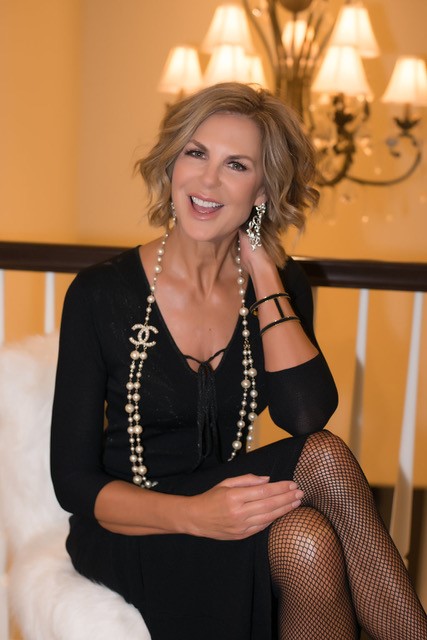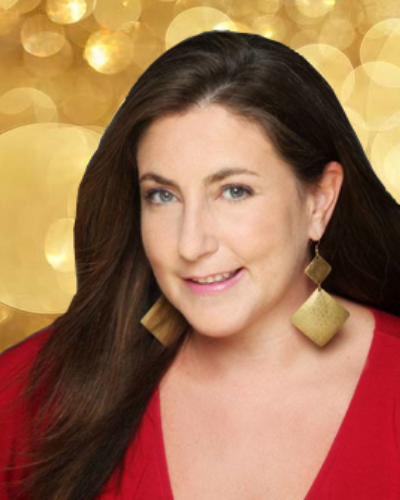 Sarah Michael
Internationally Known Speaker
Sarah Michael helps visionary entrepreneurs nail down their words to articulate intangible and hard to describe services in a way that people get and want to buy, so they're making the money and impact they're here to make. Combining her practical business expertise, authentic sales conversation framework and the principles of feminine leadership, she helps clients to skyrocket their confidence and income with high-end programs the socks off themselves.
Taking clients through a rigorous messaging and client attraction process that leads to 200% more sales conversations with the right people and closing 70% of their sales calls with clients excited and committed to working with them, often doubling or tripling their rates at the same time. She speaks and leads workshops internationally on topics related to leadership, sales and marketing. She holds a degree in English from Kenyon College and a Masters of Communication Arts from New York University.
Beth Dana
Author of Make Money Your Partner
Beth is a financial educator, coach and author. She brings a feminine, holistic approach to the, sometimes, masculine financial environment. She is a financial professional, and has studied holistic energy healing to further support her clients in deepening their healing in their relationship with money. By creating a space of financial wellness and wholeness, she supports people in creating breakthroughs in their relationship with Self & money by releasing limiting beliefs that are in the way from creating abundance and prosperity. Making financial education and planning for the future empowering and exciting, creating positive, tangible results through wealthy and healthy money habits, to begin living a financially conscious life.
Beth couples her business interests with her passion for philanthropy, and has coached hundreds of students participating in leadership trainings, and raised thousands of dollars for charitable organizations. She has traveled to India to volunteer at the Mother Teresa House, and serves at an orphanage in Tijuana, Mexico.Her book 'Make Money Your Partner' -Your 30-Day Guide To Financial Wellness & Healing, is a working journal style of book, giving a holistic approach to financial freedom. She leads workshops based on the teachings of the book, giving students the opportunity to dive deeper into creating financial freedom and peace of mind.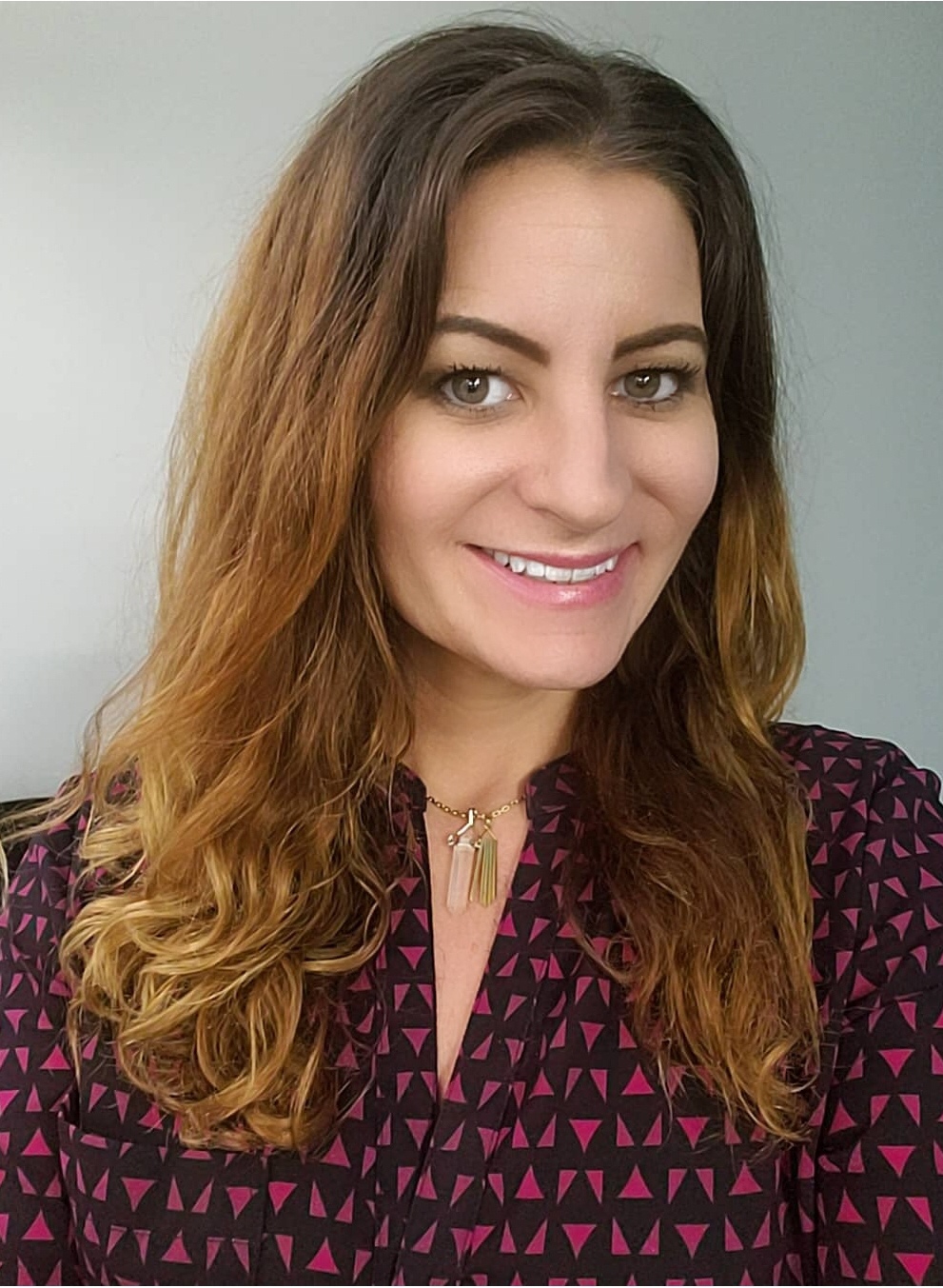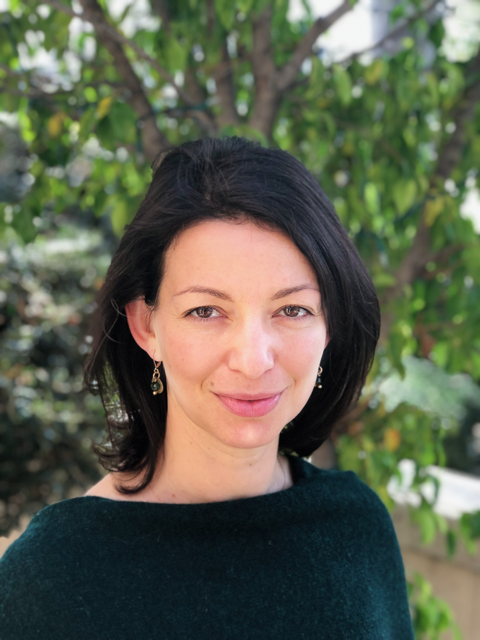 Galina Denzel
Healing Movement and Trauma Release Specialist
Galina Denzel is a movement and trauma specialist, whose work with nervous system regulation and whole body movement helps people of all ages live with freedom and balance in their bodies. She combines multiple healing movement modalities together with trauma informed approaches to support integration and full expression of ones potential – physical, emotional, spiritual. She works deeply in the areas of chronic pain and traumatic stress, as well as recovery from emotional eating seeing the complexity of the human experience through a complex system lens. She is a Nutritious Movement Restorative Exercise Specialist, a Somatic Experiencing Practitioner and Neuro Affective Relational Model Practitioner. Her personal and professional experience have made her a sought after author, writer, speaker and educator. Until April, 2019 she maintained a busy private practice at MOVEWELL, a studio serving a chiropractic trauma clinic and the community of Rancho Santa Margarita, California. Currently, she is supporting a select group of clients via online platforms and in person retreats and workshops, and she is living with her husband, who is also her coaching partner and co-author, in Longmont, Colorado. She travels to Europe and her home country of Bulgaria to lead retreats and workshops and serves individuals and organizations all over the world. You can find her latest book Eat Well Move Well Live Well everywhere where fine books are sold.
Leigh Koechner
Assisting Women to Live UNLEASHed
Leigh Koechner is a Podcaster, Author, Speaker, and Spiritual Teacher (who likes doing the splits and sipping martinis). She inspires others by being unapologetically who she is and lives life with Compassion & BALLS. Leigh is authentic, vulnerable, and funny as hell. She is a refreshingly unfiltered mother of 5, the Parenting Expert for Deepak Chopra's Global Wellbeing App JIYO, and Co-Executive Producer on The Mindfulness Movement Documentary. Leigh launched her messy imperfect life with leigh podcast conversing with guests about something messy from their life, what they learned from it, and how they are using it as a force for good now.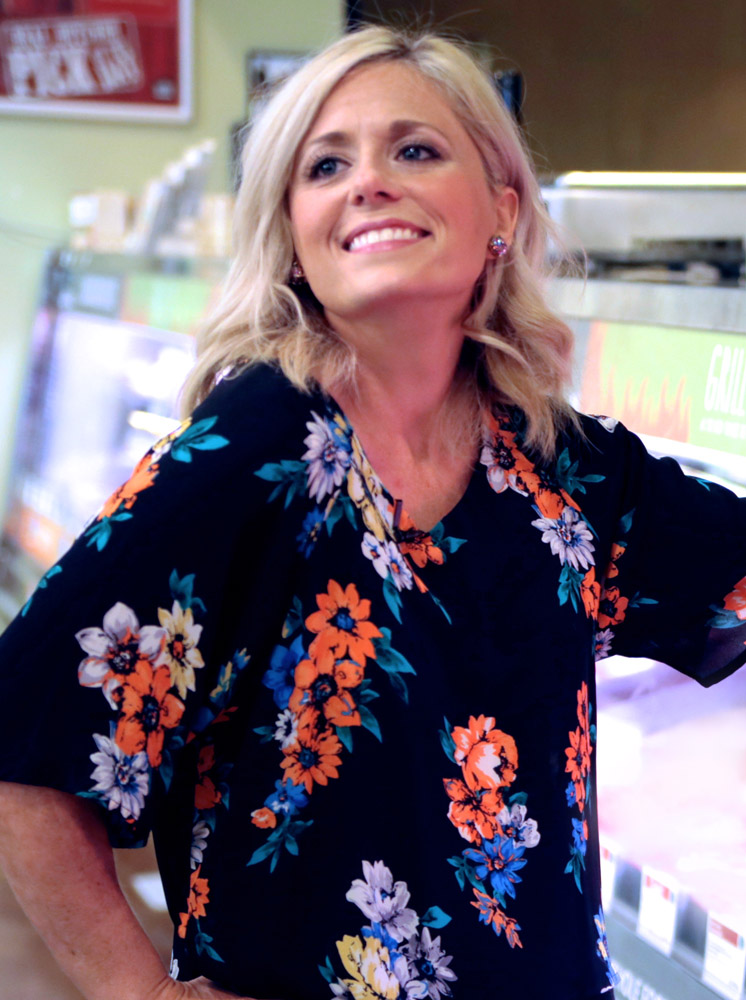 Kristi Acuña
Holistic Nutritionist
Kristi Acuña is a Holistic Nutritionist and owner of Holistic Nutrition Center. She works with driven and motivated individuals to find the root cause of their symptoms and heal the body naturally by designing a personalized holistic nutrition program.
She believes that individually tailored holistic nutritional guidance coupled with whole food supplementation can supercharge the body's own healing capabilities.
Kristi has been in practice for over 15 years and has owned and operated her ever-growing nutrition center since 2008. She holds a Bachelor's of Science in Holistic Nutrition from Clayton College of Natural Health. She also holds numerous certifications including her certification as a Nutrition Response Testing Practitioner.
 




Orange Theory
OC Theramography
LipSense
What: Join us for conversations circles about Health and Wealth with Loral Langemeier and Lauren Powers!
Where: Event Center in Central Park
18041 Golden West Street
Huntington Beach, CA 92648
When: Saturday, August 31st, 2019
What Time: 9:00 AM – 5:00 PM PST

We value your privacy and would never spam you
Interested in Sponsoring This Event?
Do you have a wealth or wellness product that makes a positive impact in people's lives? We are looking for partners interested in helping to put on our one day event.
If you would like to sponsor a table, please contact Linda Cain by emailing lindacainoffice@gmail.com or calling (626) 252-2834.
DON'T WAIT...Get the $97 VIP pass! Includes one guest and gets you thousands of dollars in gifts!